Welcome to the King-Daddy of Cowboys Blog Hop. There are 5 stops on the blog hop. At each stop, one of the authors from the LOVE ME SOME COWBOY anthology will tell you a little about their hero and why he is the "King-Daddy of Cowboys." Read the blog and leave a comment. The more blogs you visit and comment on, the greater your chances of winning the grand prize, a $50 gift certificate to Barnes & Noble or Amazon. Smaller prizes will be available at each stop along the way.
Good luck, and have fun!
****
If NOTHING BUT TROUBLE were to be made into a movie, I think Hugh Jackman would play the part. Look at this picture and tell me if you don't see Stoney Buxton!!
Why should my hero, Stoney Buxton, be the King Daddy of all Cowboys? Well, Stoney believes that
there's nothing more beautiful than the sounds of a mountain night and the laughter of a woman. He also would never sit down to a meal, no matter how hungry he is, until his favorite horse, Diesel, is taken care of first. He loves a woman with a mind of her own, in fact the one thing he loves the most about Melanie Summers is her sassy way, even if it is nothing but trouble to him.
What do you think?
****
Leave a comment below to enter for a chance to win!
Don't forget to visit all the authors on the Blog Hop to increase your odds of winning a prize!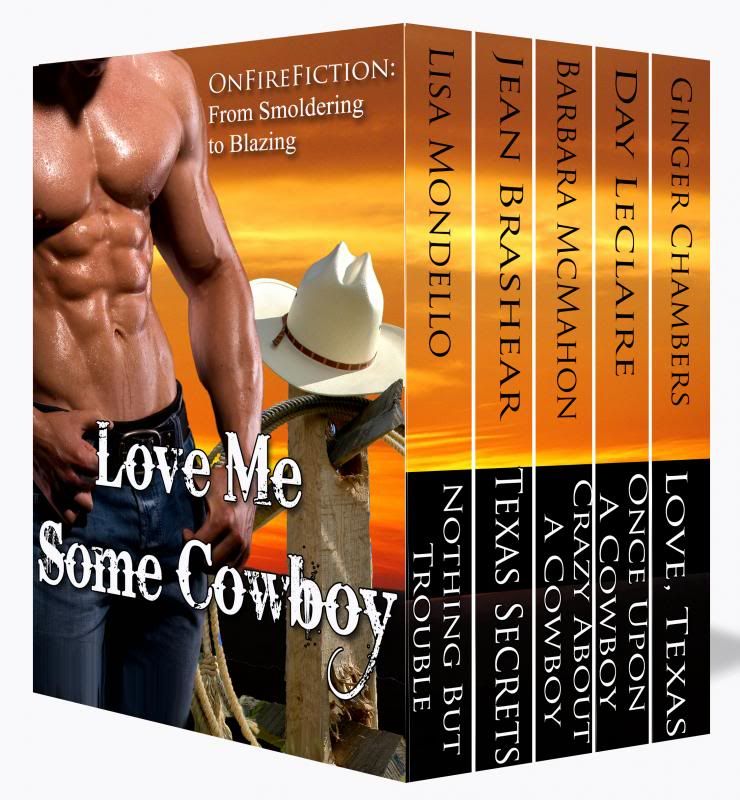 Want to learn more about the heroes from Love Me Some Cowboy? Click on the links below to read excerpts from each book.